Eugenia Kalaitzidis Senior Client Service Associate
Eugenia Kalaitzidis is devoted to resolving Opal clients' operational issues. As the point person for day-to-day needs, she's on the front line for providing exceptional service. Supporting clients and the entire Opal team is second nature to Eugenia. Her resourcefulness and calm demeanor allow her to handle everything from helping with account openings to sending wire transfers to searching out answers to challenging issues.
Clients rely on Opal to make sure their financial transactions go smoothly. Serving them is a real privilege. We are trusted to get important things done the right way, every time.
Before joining the Opal team, Eugenia acquired 15 years of back office experience at Morgan Stanley Wealth Management. By working with many different teams during this time, she gained the operational skills to handle virtually any administrative situation that arises.
Eugenia has been happily married for 34 years. She has two children plus another four-legged "daughter" named Lea. An animal rights advocate, she's outspoken about rescuing dogs. She loves all beaches and enjoys traveling to the Caribbean and to Greece, her homeland. Eugenia also loves to sing at dance—even at work.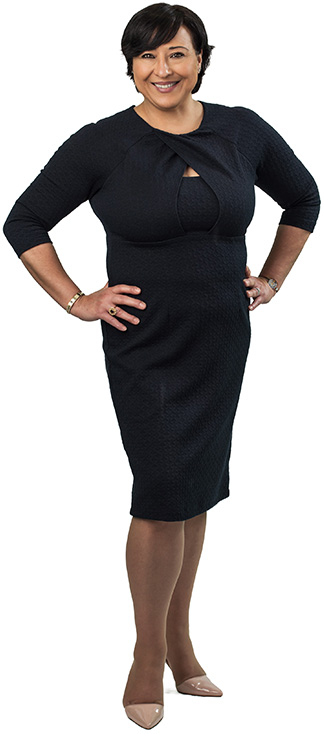 Schedule a Call with
Eugenia Kalaitzidis